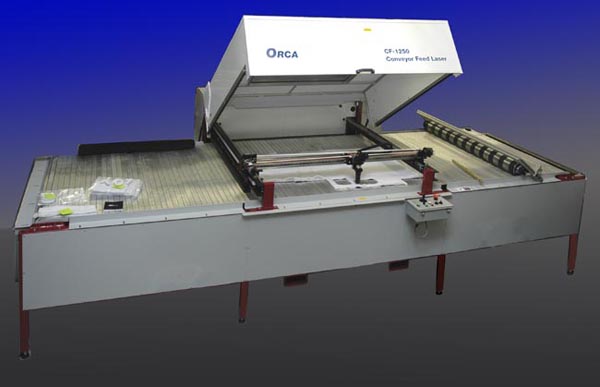 X-Y Laser Systems
X-Y systems are the answer when you need to cut in a wide variety of sizes and patterns. These systems can cut nearly any design that you can define in a CAD or illustration program.
Orca's X-Y systems are available with a wide range of sizes and material feed capabilities. Standard sizes are 50 or 60 by 50 inches. Other sizes are readily available on a custom basis.
---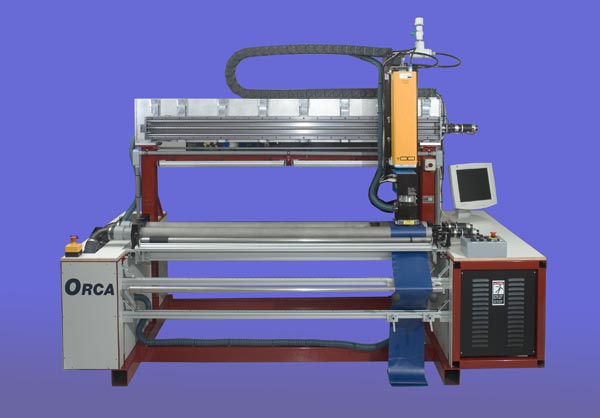 Pattern Cutter Systems
Orca's Pattern Cutter product family integrates galvanometer technology with large-area either flatbed or roll-roll material handling to yield fast, flexible cutting of repetitive patterns, such as perforations.
---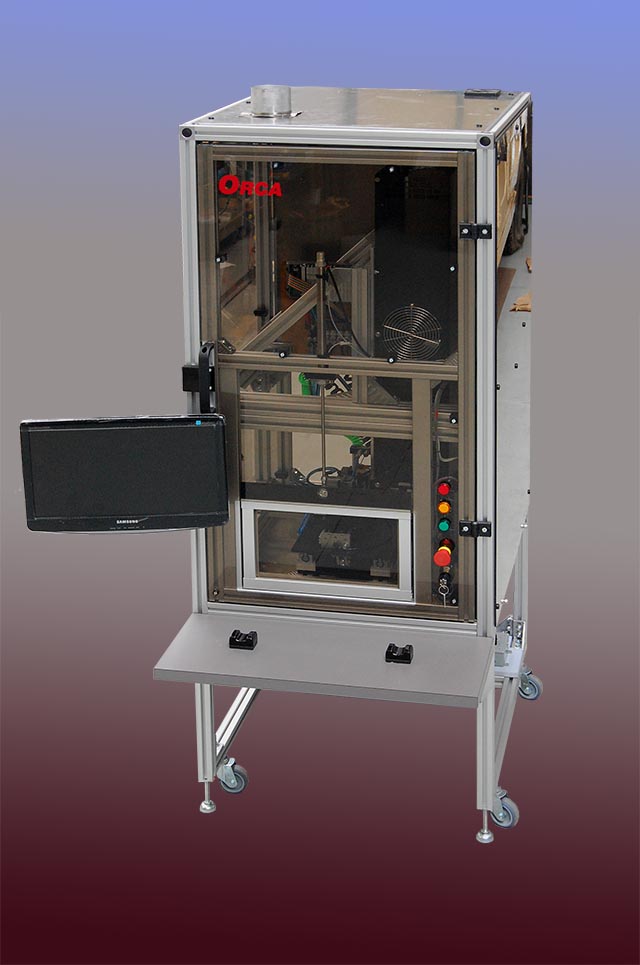 Marking and Etching Systems
Orca integrates galvanometer technology with special parts handling and software to provide high-throughput marking and etching operations at a reasonable cost